Having your own business often lead to personal and financial reward, but chances are, you are likely going to face a number of challenges when starting. These challenges are the reason more than three-quarter Americans today live paycheck to paycheck, and only a few are able to accumulate enough to retire in comfort or early.
More often than not, time demand is greater than anticipated, but money is to keep things going is usually the primary challenge. That why the idea of Kabbage.com to provide working capital to business owner comes a real saver. This article will give you a non-biased review of Kabbage.com, from its brief history to the loan details, the features, the drawbacks to borrowing from them, and eventually we will guide you through the application process.
Kabbage.com was founded eight years ago, and began offering merchant cash advances around 2010. Over the years, the company has funded over $ 1.6 billion small business owners and individuals. The company offers a line of credit loans rather than the loans from the financial institution where you pay over the course of a predetermined period.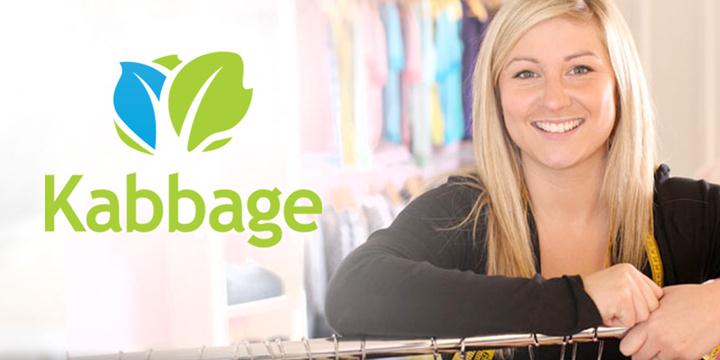 Unlike other financial institution here that consider credit scores, Kabbage.com uses the business current account history, the e-commerce data and any other relevant information that might help determine the payment capabilities. This makes the company a good option to business owners and individuals with low credit scores. Since they offer quick capital with poor credit customers, their loans are expensive compared to institutions that consider your credit score.
Kabbage Loan details
As mentioned earlier, cabbage only offers line of credit, which means you won't get the traditional term loans from them. Their line of credit ranges from $2,000 to $100,000, and they offer you a chance to draw upon it, whenever you need the money, whether that will mean daily. To qualify, you need to be in business for at least six months.
Kabbage loans are not charged on interest rates; rather they have a payment structure that is easy to understand. They have a calculator that ease the structure if you find it complicated to understand. Based on the calculator a six-month term loan of $10,000 will cost an average of $1,200. On the first two months charges ranges between 1% fee to 12% of the loan amount. This will be determined by the data collected from your accounts, your revenue, the time you have been in business and at times your personal score. The remaining months you will pay 1% of the total loan borrowed. At the end of the term, you will find yourself paying around 1/6 th on the loan each month plus the fees.
There is a little incentive if you pay your loan early, but assuming you don't pay early, the APR will be somewhere around 20 to over 100%. There is a nice payment schedule on their website, so don't get confused on the payment structure, the calculator should give you the actual repayment amount.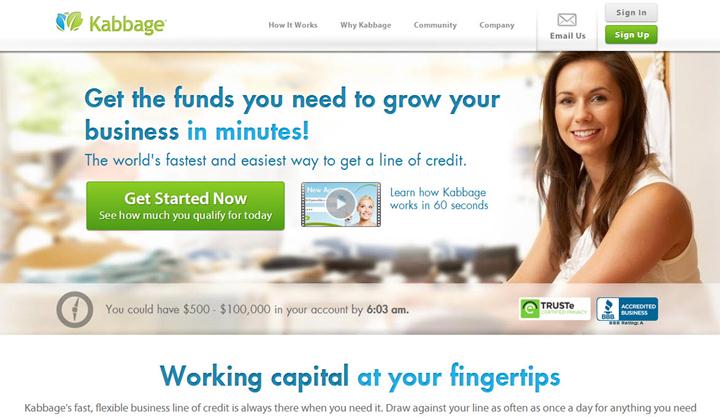 Reasons to use Kabbage
· Quick access to cash
One of the biggest advantages when considering these cash advances is that you will get money very quickly. A Merchant cash advance does not take the long process of traditional loans. In fact, you can get the cash in no more than an hour; there is no paperwork involved, all you need is to connect a business checking account, a PayPal account, eBay, Amazon, Etsy, and such. The more data you give, the faster the process of getting your cash.
· Business with poor credit score
Bad credit is one of the biggest struggles to many small online business owners. Kabbage offers merchant service cash advances with little consideration to poor credit score. The company primarily focuses on the data from the accounts you have linked, the cash flow report, social sharing indicators and probably industry metrics.
· No collateral
Kabbage loans are different from the traditional loans, therefore, no collateral will be required, rather, the approval of the loan will be based on merchant service credit cards sales. If your sales are strong, you will stand a good chance of getting your loan approved.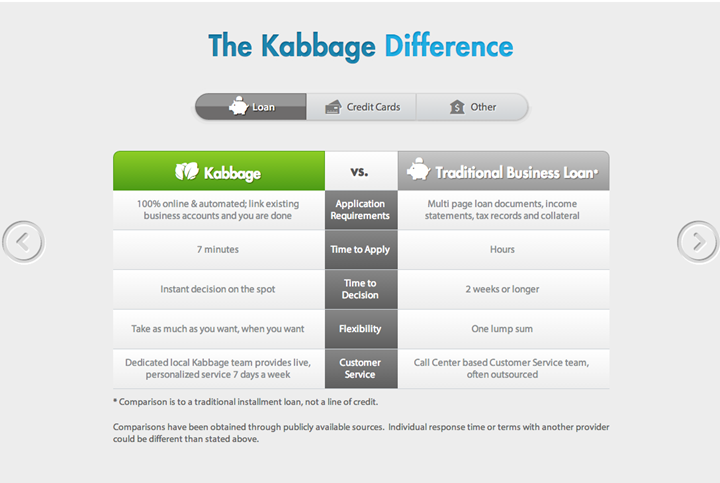 Drawbacks of Kabbage
While many benefits come along when you take merchant cash advances, few drawbacks are worth considering.
• Super high rates
Kabbage APR ranges from 35 % to more than 100 %, which is quite high compared to traditional loans and this is typically because you are paying for convenience. It might difficult sometimes to crunch through the number and know how much you will pay which makes it an unsavory destination for many business owners and individual as well.
• Little incentive to pay early
The fact that there is an incentive in the first place, and there that are no prepayment penalty makes Kabbage loans very attractive, however, the incentives is not much and paying early will have no much significance on the repayment amount.
• Loan cuts
Kabbage does keep an eye on your cash flow, so if your business begins to perform poorly, they may consider reducing or cutting off your credit line. They will consult you before taking such an action, but it's important to call their friendly customer service representative if you are having unexpected hardships, and they may offer you alternate payment schedule.
Application Process
Kabbage has made the application process simple and easy. All you need is to click Apply button their website, create an account and then choose how you would like to qualify. You can use your business checking account data to qualify or, you can use any other data channels on their website like PayPal, Amazon, eBay and more. This sign-up process should not take you more than 10 minutes or less. If you meet their requirements, you will have access to funding in a matter if hours and sometimes minutes.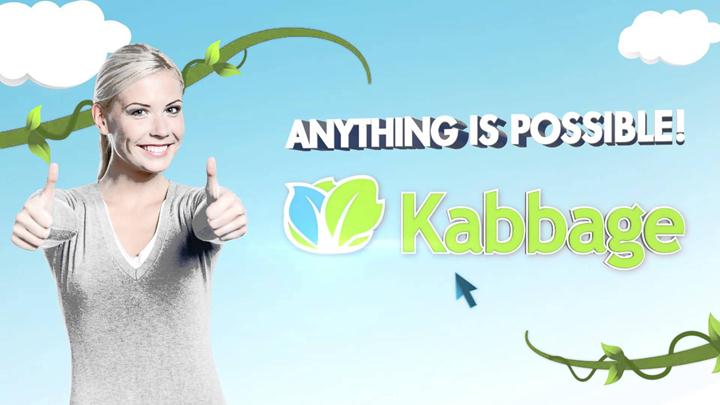 Conclusion
Kabbage.com is one of the best options to business owners who have limited borrowing options. There are few things that an individual merchant will need to consider like the rates and the repayment periods, but the fact the application process is painless and funds will always be there when you need it, makes the company one of the best choices for any business owner in need of moving capital.
Featured Image: sitejabber