As companies and businesses grow and increase their area of operations, the need of keeping their efforts co-ordinated assumes prime importance. Also, coaches and trainers need to interact with their protégés on a regular basis. This makes choosing the right video conferencing solution a decision of utmost importance. Today's review takes a suitably in-depth review of AnyMeeting, a video conferencing service.
AnyMeeting was designed keeping specifically small businesses in mind but has since gained wide acclaim from the likes of Cnet.com, Forbes, TechCrunch, PCWorld, Business Insider, and About.com amongst many others. Their cornerstones of reliability, flexibility, and stability have served them well. This review puts it in direct competition with the market leaders and you get to find out if it is one of the video conferencing solutions that will go a long way towards furthering your business interests.
A Free Version and a Number of Trials
As aforementioned, AnyMeeting is quite flexible and offers you the option trying out two separate variants of its video conferencing service, the Meeting Pro and the Webinar Pro. In order to get a feel for these software packages, all you have to do is fill in your name, email, and credit card information, and off you are towards a 14-day fully functional trial. To make things easier, they ask you the maximum number of attendees your video conference is likely to have. The subscription can be canceled at any time which basically means that you can easily take it for a free spin. The company also has a totally free version, which, however, limits the number of attendees to a maximum of 4 during a particular video conferencing session.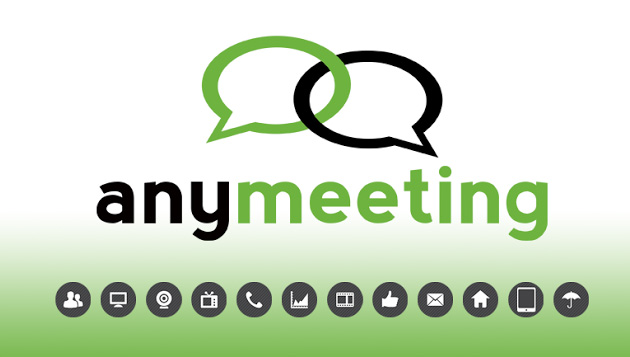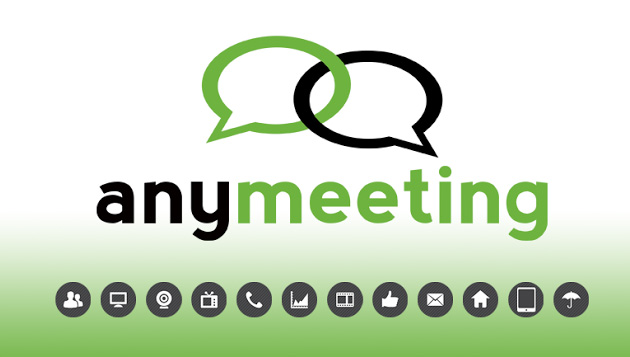 How Much Does It Cost?
If you opt for the Webinar Pro package, you get to take your pick from 4 different sizes of audience. A number of standard features are shared amongst the audience sizes. It is worthwhile to mention here that screen sharing is only available to the plans that account for 100-200 maximum attendees. If you want to sign up for the service with 100 attendees, then you will be charged $78/month or $780 for an annual billing cycle. In the case of the plan for 200 attendees, the cost goes up to $128 and $1,280 respectively for monthly and annual billing cycles. 500 attendees cost $198 and $1,980, and the 1000 attendee plan will require you to pay $298 and $2,980 for the video conferencing solution. Non-profit organizations along with organizations involved in education get a 10% rebate.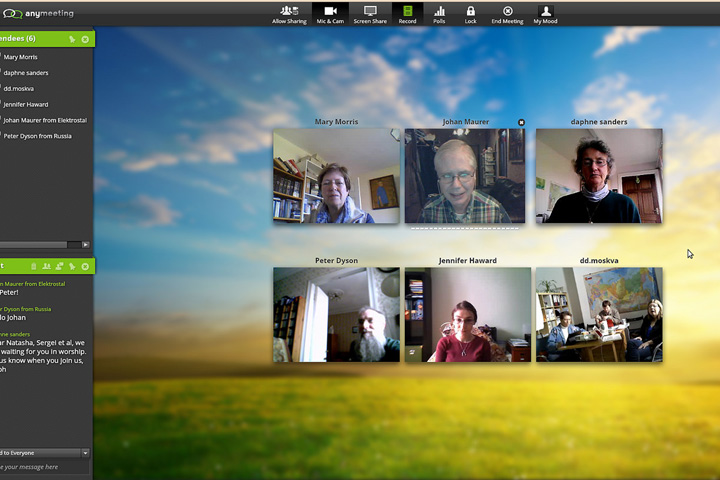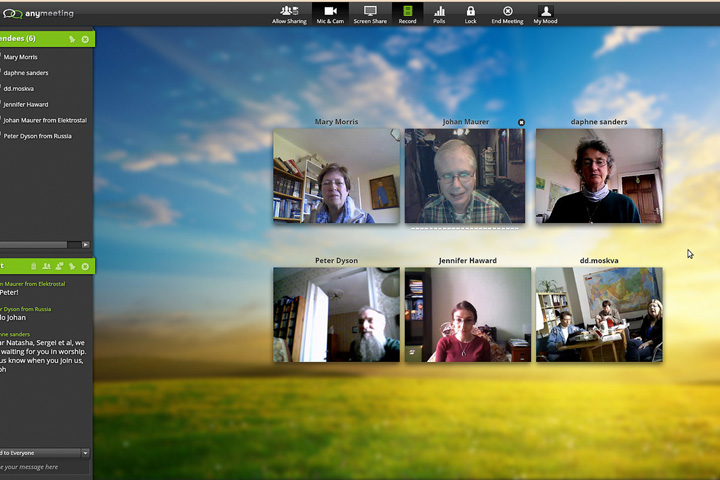 Features of AnyMeeting
Some features of AnyMeeting are shared across all of these plans:
Unlimited Number of Webinars

VoIP and integrated conference calling service

6-way Video Conferencing

Sharing the video on YouTube

Notes for meetings

A Personal Meeting URL

Chat Rooms

Integration with Google Apps and Outlook

Access to attendees from Mobile Devices

Sharing Presentations after Uploading them

Hosting and Recording Sessions

Sharing Files while a Session is in Progress

Custom Branding

Dial-In numbers for international attendees

Waiting room for attendees

Tight and effective integration with social media

Polls for the attendees to participate in

Custom Surveys

Registration Forms

Custom Quizzes amongst others

The Advantages and Disadvantages of AnyMeeting
Pros
It Integrates Seamlessly with Over 400 Business Apps
AnyMeeting is one of those rare video conferencing solutions about whose interoperability you should have the least amount of worry. AnyMeeting integrates with marketing automation, email marketing, and platforms dedicated to CRM with the utmost ease of a few clicks. The exchanges that take place during the process of registration and attendance along with all the interaction data associated with your event and with your business application is enabled by the Zapier integration of AnyMeeting. It gets rid of manual entry and conducts the whole process with automated ease by just exporting the relevant details.
Tight Integration with Social Media
You can even promote your event through various social media channels with the seamless social media integration provided by AnyMeeting. You can easily grow the number of event attendees through promotions on Twitter and Facebook. Once this option is put into use, the software can easily post on your social media channels automatically. All this happens at a lightning pace and you can bask in the glory of wide social media popularity of your much sought-after event.

Cons
For the starting plan, which is most often used by small businesses and those on a small budget, you have to pay $79. Most other competitors of AnyMeeting charge $30 to $50 for the same set of features and the same kind of audience size. This makes the service almost twice as costly in most cases.
Screen Sharing Requires App Download
The process of sharing screens is made unnecessarily complex by the requirement of downloading an app for the same. It is time-consuming and inconvenient. AnyMeeting is based on browsers but the feature of screen-sharing is only available to those who have installed a plug-in as well.
Security and privacy are major issues, and AnyMeeting does not quite take close cognizance of those. Its services are conspicuous by the absence of any sort of security or encryption. When you are discussing matters that are sensitive or confidential, you will definitely want your communications to be secure. But in the absence of SSL or AES encryption, AnyMeeting leaves much to be desired in this respect. And you remain vulnerable to hacking attacks and other sorts of privacy issues.
Customer Support
An exhaustive FAQ page with articles, how-to videos, and discussions address most common issues and errors. For technical support, a ticketing system is in place. In order to find this link, you will have to visit the contact page of the software's website. You can also call them up, send an email, or chat live.
Overall
We may say that though feature-rich, the software is priced rather exorbitantly, which often puts it beyond the grasp of regular users. Security is another important issue. But on the positive side, it has a considerable number of features and is meant for the discerning user who does not mind paying extra for a quality service.
Featured Image: Pixabay/Public Domain