The contemporary IT field has seen a remarkably high demand for IT security professionals due to the ever rising security threats from cyber scammers. Many employers are investing a lot of effort and money in their pursuit of reliable and competent cybersecurity personnel. For this reason, having the proper combination of credentials and experience will position you quite strategically and give you more bargaining power as far as your job search is concerned. As an IT security enthusiast, you should identify the skill levels you require before finding recognized certifications that will guarantee you career advancement. Below are five such IT Security Certifications: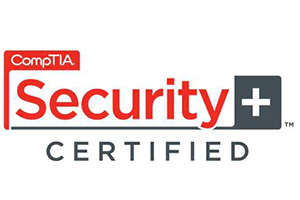 1. CompTIA Security+
CompTIA Security+ is a globally recognized certificate that can validate your foundational, vendor-neutral IT security knowledge and expertise. This certification covers primary principles like risk management and network security. If you are looking forward to advancing your career in IT security, this should be the basis of your profession.
The recent times have witnessed various changes in the way organizations do business. This situation has been fuelled by mobile devices and cloud computing, factors that directly affect businesses. Since companies send and store data globally on networks, it is important to have proper security practices in place. Having CompTIA Security+ certification will prove to your potential employer that you have the skills to deter hackers and secure a network reliably. With CompTIA Security+ certification, you can work in any of the 147 countries that recognize this credential.
Besides being approved by the US Department of Defense, CompTIA Security+ is also in compliant with ISO 17024 standard and meets the government regulations under the Federal Information Security Management Act (FISMA).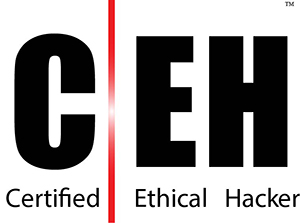 2. Certified Ethical Hacker
Certified Ethical Hacker, abbreviated as CEH, is a certification you obtain after you have studied and understood how to spot vulnerabilities and weaknesses in target systems, as well as using the same tactics and skills as those of malicious hackers to lawfully evaluate the security threat to a target system. This credential qualifies individuals in the Ethical Hacking network security discipline.
The primary purpose of the CEH credential is to establish minimum standards for profiling professional information security experts in ethical hacking measures as well as Inform the public that certified individuals meet the minimum standards. The Certified Ethical Hacker also reinforces ethical hacking as a particular and self-regulating career. Certified Ethical Hacker is the most advanced cyber security certification you can attain.
This course is primarily designed to help you to understand an ethical hacking formula that can be applied in an ethical hacking situation. It is a cyber security course that imparts profoundly valuable ethical hacking skills, besides providing you with a globally recognized Certified Ethical Hacker credential.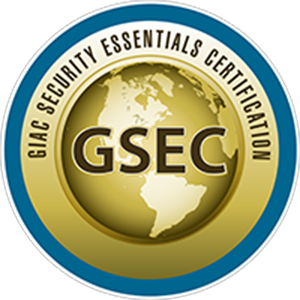 3. GSEC: SANS GIAC Security Essentials
SANS GIAC Security Essentials is an IT security certification that requires the candidates to showcase their understanding of information security. This course imparts technical expertise in areas such as network mapping, Wi-Fi protocols, password management, identification and prevention of conventional wireless attacks, public switched telephony networks, and access controls. It also helps the professional in cryptography fundamentals, authentication, DNS, ICMP, IPv6, public key infrastructure, network protocols Linux, and much more.
GSEC certifications are generally renewed every four years. As a candidate, you must accumulate 36 Continuing Professional Education credits (CPEs) in the two-year period after its expiration. This will enable you to renew the certification. The three ways through which you can meet the 36 CPE requirement include publishing books or research papers, attending or teaching ISO 17024 related courses and finally, passing the current certification exam that amounts to 36 CPEs.