For a business to ensure complete content protection that detects all hidden threats, IT managers must select a firewall very carefully. Fortinet FortiGate-140D-POE is a good option for businesses that are realizing that typical enterprise level, network security solutions, intrusion detection systems and antivirus solutions are not enough to protect against today's sophisticated attacks.
For the most comprehensive protection, Fortinet also offers the Next Generation Firewall (NGFW), which uses integrated Intrusion Prevention Systems (IPS) and Deep Packet Inspection to combat modern-day attacks. And for the most powerful protection, Fortinet FortiGate-140D-POE Unified Threat Management (UTM) consolidated security platform provides network security protection with the fastest firewall technology available.
A worldwide provider of network security appliances and one of the top three leaders in next generation firewalls, Fortinet recently entered into a partnership that will secure its premier firewall industry ranking for years to come. The company and Bradford Networks have just joined forces to bring your own device (BYOD) security solutions to the industry. This alliance will allow Fortinet to deliver "visibility, control and protection from network security threats to corporate-issued and personally owned mobile devices,", according to a Fortinet press release.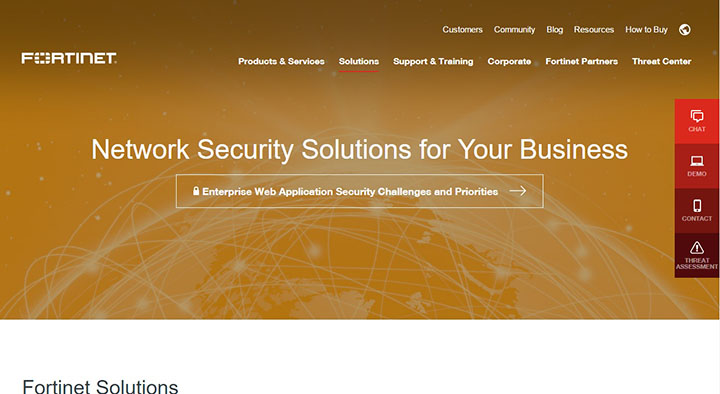 Couple Fortinet FortiGate-140D-POE broad array of security and networking functions, including firewall, with Bradford Networks' comprehensive network access control (NAC) solution and the result is an unparalleled level of IT security intelligence. "The joint offering proactively correlates network traffic and security data with endpoint device and user information to provide total visibility, control and secure network access for corporate-issued and personally owned mobile devices," the Fortinet press release further pointed out.
But IT managers don't have to take the company's word for it. The Internet technology industry is singing praises for Fortinet firewalls as well. The IT consultant newsletter TechRepublic recently featured the security technology in an article titled "Fortinet firewalls, a potent UTM option for consultants." Therein, the author stressed that Fortinet firewalls "are worth a look" as a result of the company's recent ranking "at the top of Gartner's leaders/visionaries quadrant in a recent Magic Quadrant report."
Indeed, Fortinet earned this enviable distinction thanks to the "aggressive price/performance points" of its product line and it's "easy migration path as network speeds increase." Gartner further lauded Fortinet and its firewall technology for being a "strong source of threat and vulnerability information."
Some of the areas that set Fortinet firewalls apart from the competition are the choice of integration with WiFi or not and the option of add-on subscription security services like malware, spam, viruses, content filtering and intrusion prevention. Another perk is that Fortinet offers a firewall solution for businesses of all sizes. Whether a small or branch office, a small business, or a medium-size company, Fortinet has a firewall option to meet each one's individual needs.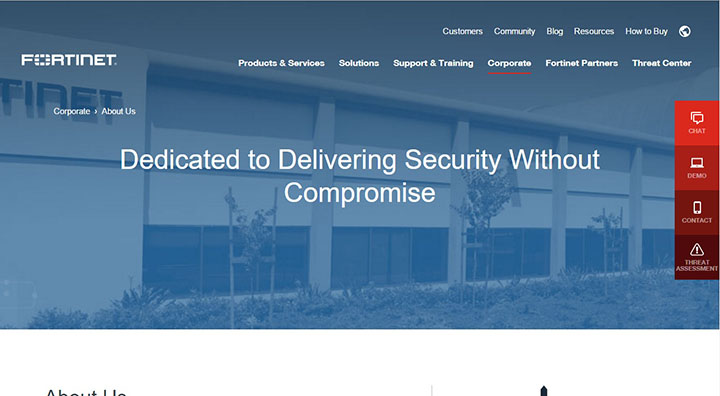 The article concluded with the author making a strong vote of confidence in favor of businesses deploying a Fortinet firewall. It pointed to performance figures for the technology, which it stresses "speak for themselves." In particular, strong managed security service support is one of the highlights of partnering with Fortinet.
Their team of highly professional and skilled security experts has contributed in helping the organization build a healthy portfolio of products and services. Their products are well geared to protect business networks against potential threats as well as helping in simplifying the enterprise IT infrastructure.
Fortinet products are characterized by three distinct features namely:
They are built to provide multi-gigabit speed and high performance to cater to extremely demanding networks
They help to strengthen the system through their robust security technologies that provides web filtering, protection against malware and deceptive intrusion
They help to simplify enterprise operations by consolidating multiple network and security functions into a single appliance.
Fortinet Firewall
Fortinet develops high performance firewall products under the aegis of the FortiGate platform. FortiGate appliances are tailored to fit into every requirement no matter how diverse. Therefore, be it a high performance Data Center Firewall or an Enterprise Next Generation Firewall, or even a smaller UTM device from the organization's Distributed Enterprise suite, FortiGate is prepared to handle the deployment with appropriate devices.
Some of the salient features of the FortiGate firewall are listed below:
· It comprises the FortiOS™ Operating System and the FortiASIC™ processors which can be customized as per the client's need. Moreover, the use of FortiOS™ helps the users of FortiGate firewalls to choose from a range of different options in security capabilities.
· It is also teamed with CPUs of the latest technologies in order to prevent attacks from potential risk areas.
· The FortiASIC processors are equally adept in equipping the firewalls with extremely high performance, scalability and ultra-low latency.
· FortiGate Firewalls are also known to be the fastest in the industry with 160Gbps throughput and multiple 40G, QSFP ports.
· The cloud ready appliances are lauded in the industry for their multi-tenant / virtual domain support.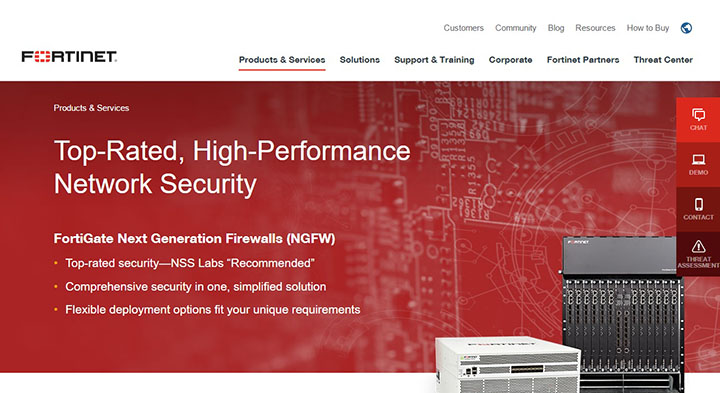 Fortinet Certifications
Fortinet delivers training sessions through its internal learning centers as well as through several authorized training centers located across the world. The certifications offered through these centers are comprehensive and aims to help in delivering quality training on Fortinet technologies.
Along with IT security consulting, the learning center also offers three relevant certifications. These are:
· Fortinet Certified Network Security Administrator (FCNSA) – This certification establishes the ability of all successful candidates to maintain and operate on FortiGate devices in accordance with the organization's policies.
· Fortinet Certified Network Security Professional (FCNSP) – This certification validates the expertise and ability of professionals to install and configure the features and functionalities of FortiGate devices.
· Fortinet Certified Email Security Professional (FCESP) – This certification validates the ability of professionals to design, configure, manage and maintain a FortiMail Secure Messaging Platform.
Business owners who are interested in adding any or all of these updated technologies to their networks should contact a well-respected IT security consultant to customize a solution for them. Dedicated to its EMEA Gold resellers, Fortinet Gold Club membership affords resellers strategies and tools that will facilitate their business. It also helps them become successful in addressing the local security market opportunities. As a result, their customers can enjoy the peace of mind of knowing they are partnering with a solution provider who can tailor results to their specific network security needs.
Featured Image: fortinet