Overview
In today's era of advanced information technology, earning yourself an IT security credential can land you a great job. Many companies are safely guarding their confidential data and information even as the rate of cyber crime increases globally. A good credential in cyber security will, therefore, put you in high demand as these companies seek professionals to help them safeguard sensitive information. However, even with the open job market in IT security, it is important that you get the right certification in any IT security courses you may take. You need to know which of the available IT security courses are right for you. Here is a breakdown of IT security certifications to help you make that crucial decision.

9. GIAC Security Essentials Certification Course
The Global Information Assurance Certification is recognized by governments, industries, and the military as the leading provider of Cyber Security Certifications globally. It provides training and certification in forensics, security administration, legal, management, and audit and software security. The GIAC course is designed for candidates with a deep understanding of the information security systems. The full IT security course entails training events, a self-study using books and DVDs with a GIAC Security Essentials Exam (GSEC). The pass mark for the security essentials exam is 73%. It entails 180 questions to be completed in 5 hours. Costs for the whole course can be broken down as follows; $1,099 for the exam, $5,950 for training events and $5, 350 for self-study books and DVDs.

8. Certified Information Systems Security Professional Course
The (ISC)2 is well known globally for certification courses for information security professionals. It offers certifications for 'Systems Security Certified Practitioner' and 'Certified Information Systems Security Professional.' The courses are designed for candidates working in software development, healthcare, digital forensics, information security, authorization, and system security. The candidates for the courses must be information assurance professionals with at least five years full-time paid employment. They should also be experienced in at least two of the 8 CISSP Common Body of Knowledge (CBK) domains. The Body covers topics in cloud computing, application development, mobile security and risk mismanagement among others. The Certified Information Systems Security Professional course comes with an exam of 250 questions whose Pass mark is 70%. It is sat for 6 hours at a total cost of $599.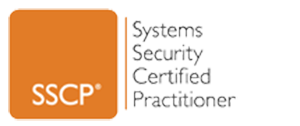 7. Systems Security Certified Practitioner Course
This cyber security course is designed for candidates with a professional background in information assurance. The candidates must be able to define design management and controls as well as information system architecture for business environment security. The ideal candidate must have at least one year of full-time working experience. They must also have worked with at least one of the seven SSCP CBK domains to qualify. Candidates who do not meet the prerequisites for this course can sit for an (ISC)2 Associate exam until and become associates they meet the requirements. The SSCP course is examined with 125 3-hour questions whose Pass mark is 70%. The examination costs $250 and it is administered by Pearson VUE.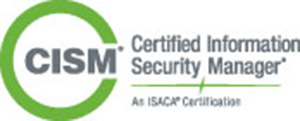 6. Certified Information Security Manager course
For candidates interested in combining their educational experience, credit for good work done and the accomplishment of passing an exam, this is the right course. Offered by the Information Systems Audit and Control Association (ISACA), the Information Security Manager Certification course is specially designed for organizational security. It is ideal for professionals who want to combine operations of an information security program with broad business objectives. The course offers not only knowledge of information security but also helps you understand development and management of IT security programs. Ideal candidates for the course must have 5 years working experience in the area of information security. They should have been in the position of information security manager for at least 3 years. The whole course costs $ 540 for ISACA members and $ 725 for those who are not ISACA members. This includes $50 for certification application fees. The exam has 200 questions to be tackled in 4 hours with a pass mark of 450.