The TeamViewer software platform has been around for just over a decade. Over this time, this video conferencing service has grown substantially in popularity. TeamViewer is free to download and helps its users to establish connections with more than one workstation. It specifically enables users to remotely control a desktop, meet online through servers, engage in web conferences, provide video conferencing solutions, and also transfer files between different networks. This application is available on Windows, iOS, Android, and Windows Phone platforms. TeamViewer is also accessible through any given web browser, which is why over 90% of all Fortune 500 companies use this application. This review will highlight some the pros and cons of the software.
Pros
The Universality of TeamViewer
This is rather straightforward. TeamViewer has made it fairly easy for a user to use its service. There is a "quick install" option that will run the application without actually installing it. The universality of TeamViewer is impressive as it is compatible with nearly every type of device. Often, applications will only be available on Windows, iOS, or Android, and not on less pervasive platforms. But TeamViewer's availability on almost all platforms is a huge plus. As of 2016, TeamViewer has over 1 billion users globally. It is available in over 200 countries and can be accessed through 30 different languages. This enables business developers, as well as established firms, to communicate and set up a diverse range of networks due to the sheer size of the program's user-base.
Wide Range of Compatibility
When an application is available on as many platforms as TeamViewer is, potential users and customers might have concerns about compatibility. For example, will a Linux user that is logged onto his/her TeamViewer have the same exact access capability as someone on their iPhone? Thankfully, one of TeamViewer's most concrete advantages (in comparison to its competition, especially in the market of video conferencing solutions) is that it guarantees cross-platform compatibility. This has been verified by experts, as well as a variety of business-specific video conferencing solution reviewer communities.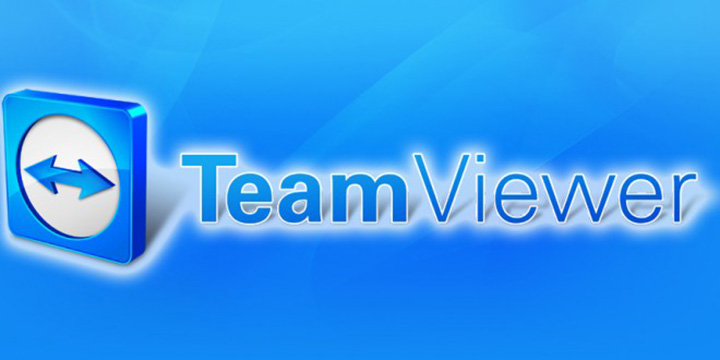 User-friendliness
If you want to quickly transfer files, TeamViewer provides users with the ability to highlight, drag, and drop more than one file at a time. This process can be initiated by the user to share files between his/her own different computers, or on a grander scale, an entire workforce can share files. This is a very valuable tool when it comes to video conferencing solutions as it literally saves each given team member more time to investigate files rather than make sure each correct file has been uploaded or shared.
Cons
The Cost
TeamViewer is free to download and free to use for the most basic tasks it can handle. However, firms and larger businesses might need what is classified as a corporate license. In detail, if you plan to use TeamViewer on a personal basis, no license is required at all. However, if you run a small business, there are a number of different types of business licensing packages available to you. For $809, you can use 1 user profile on 3 devices, have 1 main session channel, and also be the principal manager for 200 devices. The premium plan, on the other hand, gives you a bit more spruce in terms of manageability. For $1,689, you can have multiple user profiles that span across an unlimited number of devices. You can also have 400 devices unattended rather than 200. This plan also includes what is designated as professional management features. You can have multiple user profiles that span across an unlimited number of devices. You can also have 400 devices unattended rather than 200. This plan also includes what is designated as professional management features.
The Corporate plan is the most comprehensive of the 3 licensing options. For $2,799, this plan will provide even the largest of companies with a comprehensive support package that is guaranteed to work on a mass scale with little to no errors. Here you will have up to 3 session channels, enterprise managerial features, 1000 devices, and up to 12 months of immediate or priority support. What is important to consider is that even though the Corporate plan is indeed comprehensive in terms of its features, a high degree of tech-knowledge is not necessary to successfully take advantage of these numerous features. The software is simple in terms of its interface and users have found there to be a quick learning curve. Specifically, if a user wants to be in a managerial position, he/she may function as a host computer and obtain access to a remotely controlled system. While doing so, either you can browse through different screens and user computers according to your needs or you may assign this privilege to someone else on your team.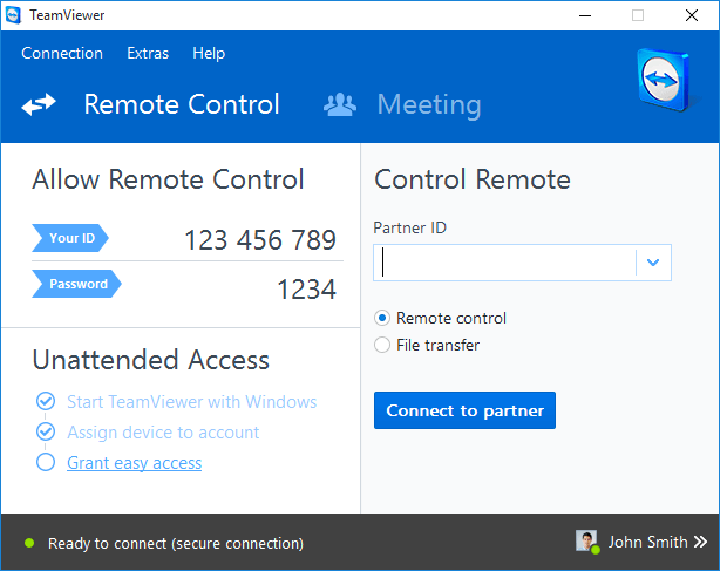 Security
Along with the price, another drawback of TeamViewer can be found in its recent security breach. In early June 2016, it was reported that a number of user accounts on TeamViewer were hacked. Hackers obtained the ability to run the application without user knowledge or whereabouts. The motive of the hackers was financial. Debit/credit cards and some sensitive financial information, such as PayPal account passwords, were accessed. Purchases were made by hackers with users receiving notification emails of these purchases only after the purchases were made. Since the hacking incident, a formal inquiry has been made by TeamViewer ownership. In addition, an open letter was addressed to users in which new security regulations were revealed. Privacy concerns are indeed a significant issue to consider for potential new users.
Verdict
TeamViewer is diverse, effective, and wide encompassing when it comes to video conferencing solutions as well as remote-desktop managerial processing. It offers arguably the most comprehensive and well-rounded video conferencing service out there when it comes to general remote desktop control. Even considering the hefty price and all the other possible issues, the costs are not so great considering the ability of TeamViewer has in lowering your overall annual transaction costs. Try TeamViewer for free when you have a chance to see if this is the right service is for you and see why it has become the highly-rated video conferencing solution for small businesses it is today for yourself.
Featured Image: androidcaptain