Businesses that have international customers and/or those who frequently call after hours can significantly benefit from a reliable answering service. Answering services offer clients an agent to talk to even after your business hours.
It is often challenging to take care of client calls when you're busy trying to manage your business. With very many responsibilities you have on, something is bound to slip under the radar. Telephone calls are often missed, customer requests get overlooked, and significant opportunities to enlarge your customer base fall through the cracks.
Remember, nearly 70 percent of clients hang up the phone due to frustration if they cannot speak to a real person. Regardless of the size of your business, the live operator answering service may have a positive effect on the productivity of your business.
Specialty Answering Services (SAS) is a live phone answering service which combines all communications of your business with remarkable virtual receptionists so your clients can be impressed and looked after 24 hours a day, every day.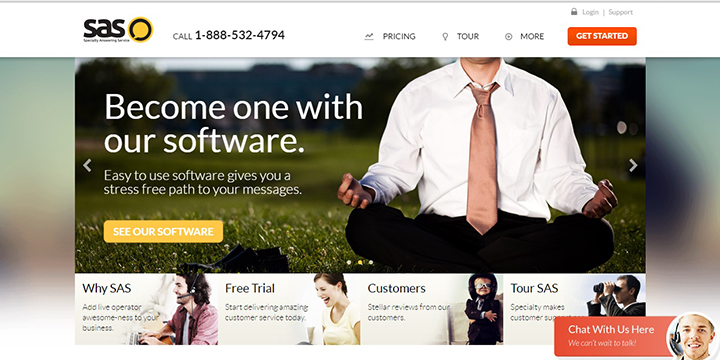 This answering service was developed with your business in mind. It can even answer any basic questions and offer clients technical support and advice. No matter your needs, their support personnel are trained to help you.
Usually, 81 percent of companies who provide excellent customer service outperform their competitors. Whether you work in the medical industry, HVAC industry, plumbing industry, or any other yet to be established industry in the universe, SAS agents have the tools and experience to help your business rise above the rest!
Specialty Answering Services has about thirty years of experience in the call center industry, and they have a well-deserved reputation for being the best. Their agents are always trained twice, and their quality-control measures guarantee that each caller gets nothing less than great care. They help businesses like yours develop relationships with happy clients.
Specialty Answering Services provides 6 distinct call center plans, and if those are not what you had in mind, they often can customize a unique contact center plan that'll fulfill whatever goals and tasks your business needs at a specific price. This company focuses mainly on serving small businesses, but it can accommodate the needs of mid-sized and bigger organizations.
Why Specialty Answering Services?
Inbound Calls
This company can handle basic answering service tasks but also provides several other call center solutions. It can offer your clients assistance in the form of billing, technical support, and even answering questions.
It can help your clients with order processing issues, take credit card payments, and also schedule follow-up calls to make sure that your customers are very satisfied with the assistance they received. If necessary, their agents can plan for follow-up calls when it is convenient.
If your business is relatively small and you and your staff are usually tied up with other tasks, this call center firm can serve as your virtual receptionist ensuring that appointments are set and that no phone call goes unanswered.
Having an agent answer the phone, rather than a phone tree or voicemail, can serve to boost your brand and may help your business grow. Plus, there's no minimum requirement you are to meet every month in order to work with this answering service. You can send any number of calls through to this service and be billed for the minutes your clients are on the phone.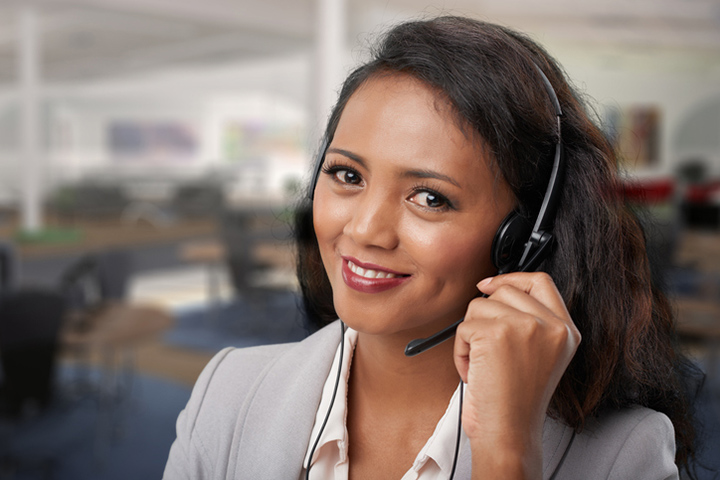 Outbound Calls
You also can get assistance with outbound calls from this answering service in the form of surveys and customer feedback. There are some limitations to the outbound calling services; for instance, the company doesn't do cold calling or handle lead generation.
This call center provides a significant number of automated services, including such things as requests for information updates, billing reminders, and the automated surveys, all of which can be economical ways to handle these tasks.
Customer Support
The agents at Specialty Answering Services who answer the calls are very friendly and helpful. You don't have to wait for them to pick up the call, and there's no automated system before you speak with a live person.
Their agents are transparent with the fact that they're a messaging service and are quick to get the best information required to help you. The agents are also very easy to understand, and overall they offer a superior customer service experience.
Since there are no issues with their customer support, this answering service earns one of the top scores for customer service out of all the popular live answering services.
This call center has English-speaking agents who're easy to understand. It also provides bilingual services in Spanish that's such a substantial and growing segment of nearly every market.
Unfortunately, Specialty Answering Services doesn't provide translation services in other languages. If you have clients who require service in some other languages, Specialty Answering Services will make the necessary arrangements.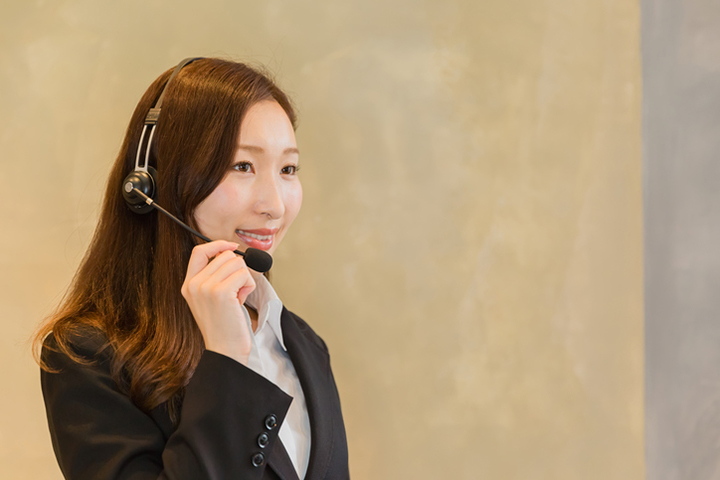 Support Options
When it comes to customer support, Specialty Answering Services provides you with help via phone and email, as well as live chat. In addition, you can leave a message online, which is similar to an email contact form.
Once you reach out to this call center, you will receive high-quality customer service from its agents, which is the reason it receives one of the highest scores for customer support among the services available today.
Pros
Specialty Answering Service provides six different call center plans, but if those plans don't work for you, they can customize the perfect service for your needs.
Cons
If a client speaks a language other than Spanish or English, the service will send him or her directly to you rather than to the translation service.
Verdict
Specialty Answering Service's key focus is on the inbound phone calls for small to mid-sized businesses, though, it provides a few outbound services. The fact that you can tailor your own plan offers you control over the services you require.
Summary
This company is providing many services and pricing plans for small or medium-sized businesses and usually customize its plans to suit any business. It doesn't do cold calling or lead generation, but as far as some other services are concerned, it provides a variety of quality choices and is definitely worth a look.
They've everything you require to offer world-class client service. Thousands of businesses are already using Specialty Answering Services. With better software, competent agents, and excellent service, you can't go wrong choosing this company.
Featured Image: Thinkstock/Yuri