Do you need fast cash for your business but do not qualify for loans in the bank? Or is the loan application process too long for you to wait? Worry no more as OnDeck Capital provides a quick and easy solution for you. This is because it seeks to offer consumers convenient, easier, and faster acceptances as compared to most banks.
However, these benefits come at a cost as the annual percentage rate charged might be slightly higher than your average loan. OnDeck has lent more than $5 billion to institutions in 700 industries all over the United States, Australia, and Canada since it was launched in the year 2007.
The best thing about this lender is that, they will lend to pretty much any sort of business out there – so it doesn't matter if you're extremely niche or not. Merchant service credit cards are not required by OnDeck to fund your business. This means that they consider all tyoes of business whether small or big. However, there are some businesses that they do not support such as:
· Tax preparation services
· Pawn shops
· Cars sales
· Attorneys
· Credit and bank unions
· Funeral services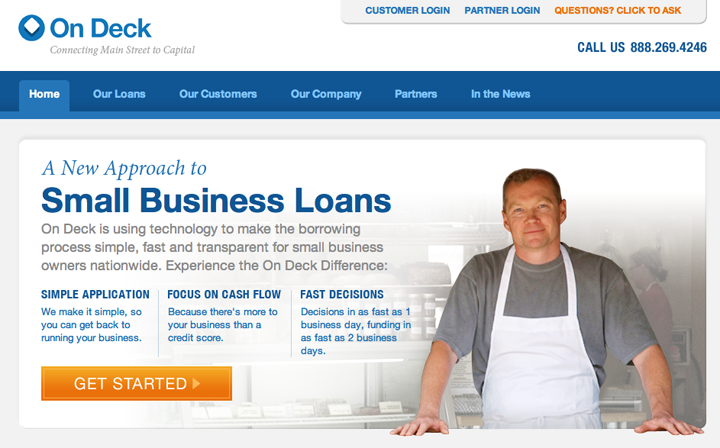 These are among the businesses that do not get lending services from OnDeck. This lender appeals to owners of small businesses, especially those with bad credit who are finding loan approval difficult.
However, they are not the only clients for services offered by OnDeck. In 2015, this lender raised its term loan amount of the maximum level to $500,000 while increasing the period in which this money is supposed to be paid back to 3 years. They have done this to entice more borrowers from the public to seek financial help from them. Its maximum credit business line was also extended to $100,000 from $200,000.
OnDeck Pros
One of the best things about this lender is that, the loan application process can be completed within 10 minutes over the internet or through the phone. OnDeck only requires your basic information to apply for the loan. So what do you need?; three months of credit card statements, social security number, 1-3 months bank statements, driver's license number and business tax ID.
Within a few minutes, you will receive their decision, after which, you receive the money within 24 hours if your request is granted. For owners of small businesses, this is very attractive as they usually need to move quickly to make the most of a business opportunity.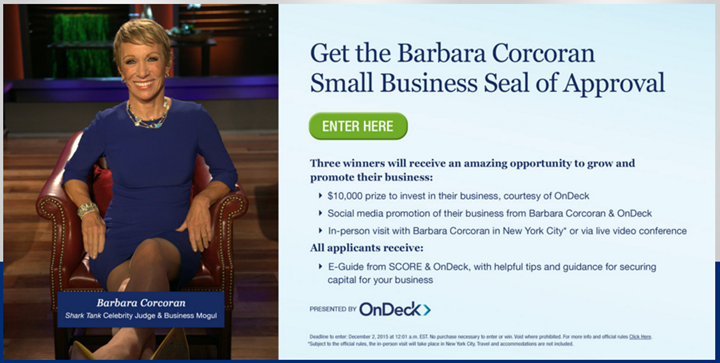 One of the best things that OnDeck does is build your business credit. This happens as they report your payment activity to all of the business credit bureaus including Experian, Paynet, and Equifax. By repaying  your loan in a timely manner, you raise your credit score for business and improve your chances of being able to get a lower interest loan in the future. 
Unlike traditional banks where loans need personal assets as collateral like personal property to fund you, OnDeck does not. To receive funding from a bank, you need to have been engaged in business for 2 years or more. On the other hand, OnDeck requires you to have been in business for just a year to meet the terms of their loans and 9 months for its credit line.
For its credit line, the lender requires a minimum of 500 and 600 minimal customer receiving term loans. However, according to the company, only a small percentage of borrowers have a credit score of 500. Typically, the borrower's score is usually 600 and above. Merchant service credit cards are not a necessity in order to receive funding from OnDeck.
Loyal Customers get Better Loan Terms
For term loans with OnDeck, a 2.5% of your loan amount in total is required as an origination fee or down payment. This is a one-time fee for your first loan. For a second loan, you will give the lender just 1.25% of your total loan amount. For your third and other future loans, the rate can reduce to 0%. Other clients who get reduced loan rates are those in good standing after operating several years together with OnDeck.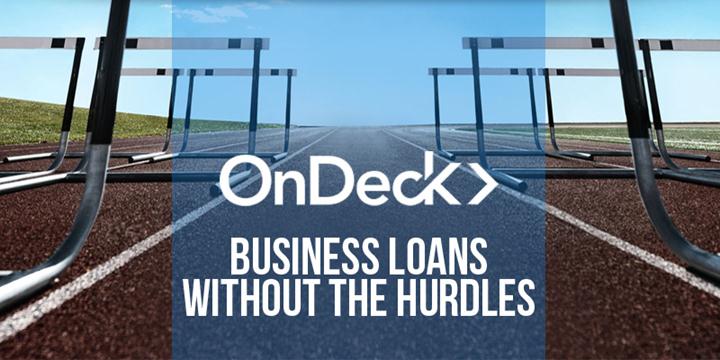 OnDeck Cons
The lender deducts a fixed payment from your business account on a daily or weekly basis. Credit lines are repaid weekly, while term loans can be paid weekly or daily. For businesses whose cash flow is uneven, daily and weekly payments are inconvenient. Industry, time in business, cash flow and credit score are some of the factors that should be considered when deciding whether clients will repay on a daily or weekly basis. The loan terms for companies involved in low-risk deals are much more convenient; repayments are nearly always on a weekly basis.
Compulsory Personal Guarantee
A personal guarantee must be signed by the borrower just like with other money lenders. This guarantee declares that the lender has the permission to take the borrower's assets if the loan is not repaid as agreed. Your personal credit score can be damaged if you fail to honor your repayment agreement.
No Benefits to Early Repayments
There are no penalties for repaying early with OnDeck. However, early repayment doesn't stand to you either; your loan repayment is fixed and you can't save anything after you have signed the deal. Based on the amortization schedule, interest and principal monthly payments makes the difference for small business loans. To save on interest, you need to service the amortizing loans early enough.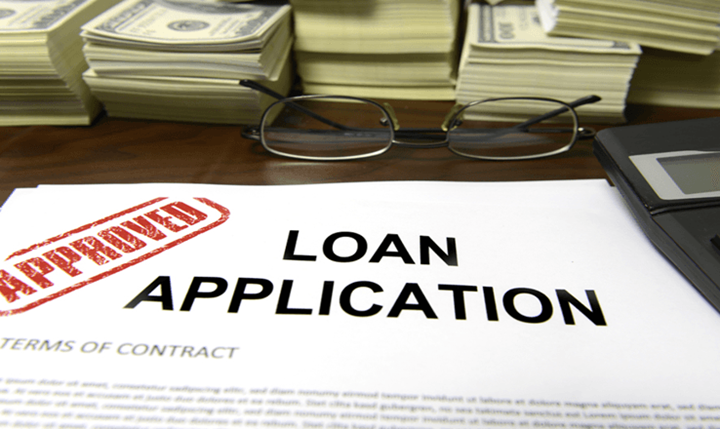 Loan Terms from OnDeck have 9%-98% APRs as well as rates for its credit line ranging from 14%-40%. This is according to the lender's regulatory filing. The APR has the origination fees included. For the lines of credit, a $20 maintenance fee is required every month too and it is included also. In case you draw $5,000 and above, the monthly maintenance fee is waived for the first 6 months. This is in case it happens in the first 5 days credit line opening. To draw money, there are no fees required.
This is some of the information you need to know about OnDeck lenders. If you decide to refinance with the lender prior to servicing the loan fully, you might qualify to obtain the remaining fees and interest waived on the first loan. When this happens, the principal balance is added to the new loan. This is very different from a merchant cash advance. This is a financing option that is quite costly as it rolls the entire fees and interest into the new loan in case you decide to refinance.
Featured Image: officesnapshots