Nextiva is one of the biggest business phone provider in the US. They serve over 1 million businesses in over 150 countries across the world including Burger King, and Target . It is mostly suited to smaller and medium-sized businesses. While they have been in business since 1996, they launched their VoIP phone service in 2006. Their business phone service is easy to scale to size, affordable, and created with the user in mind.
Pros
Excellent customer service

Easy to use

Toll free number support

Refund after first 30 days if customers are not satisfied
Cons
No pay-per-minute plan available so can work out more expensive

More complicated set-up than its competitors
Cost
There are different plans to choose from with Nextiva
Office Pro – $19.95/ month – There are no extra features included in this plan.

Office Pro Plus – $22.95/ month – As well as all the standard features included in the Office Pro plan, you can avail of a recorded greeting, conference bridge, Nextiva mobile app, and team presence.

Office Enterprise – $29.95/ month – On top of all the features offered in the other plans, you can also avail of call recording, and Nextiva Anywhere.
All plans come with the option to add a 'voicemail to text' feature for $2.95 extra per line. This feature allows you to have your voice messages transcribed into SMS text messages. International call costs are calculated outside of your plan – they range from 6 cents to $1/ minute depending on the country you are calling.
Ease of Use
Setting up Nextiva is pretty easy; the interface is intuitive and gives you step by step instructions. You can also avail of a personal account rep which is super helpful if you're unsure of anything.  There are also so many support articles available that pretty much any question you can think of is already answered. Setting up voicemail and cal forwarding preferences is clear and concise so most users will find it super easy!'
Features
Auto Attendant – This is basically like having an automated receptionist. You can set up call routers to send customers to the right department or employee. You can do this through the Advanced Routing section. You can set up an option for callers to enter an extension number to bring them direct to who they need to speak to.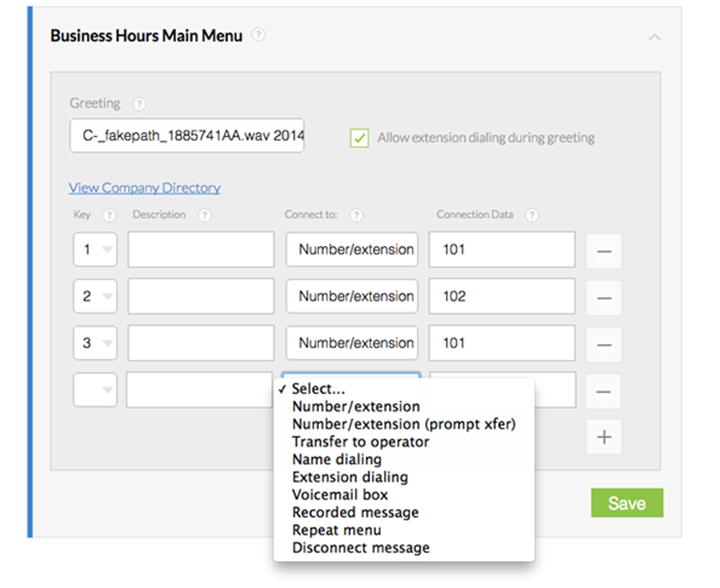 Call Routing – There are several ways for you to route your call once it passes through your auto attendant. 
Circular – rings in a specific order to employees or departments and repeats until it is answered.

Regular – rings employees or departments in a specific order, but just once.

Simultaneous – All phones in the office ring.

Uniform – Rings phones in the order they've been waiting in to get a call.

Weighted – Calls are evenly distributed around the office to ensure every employee receives a certain percentage of calls a day.
You can control how long the call wait is for each employee and enable call waiting in Advanced Routing.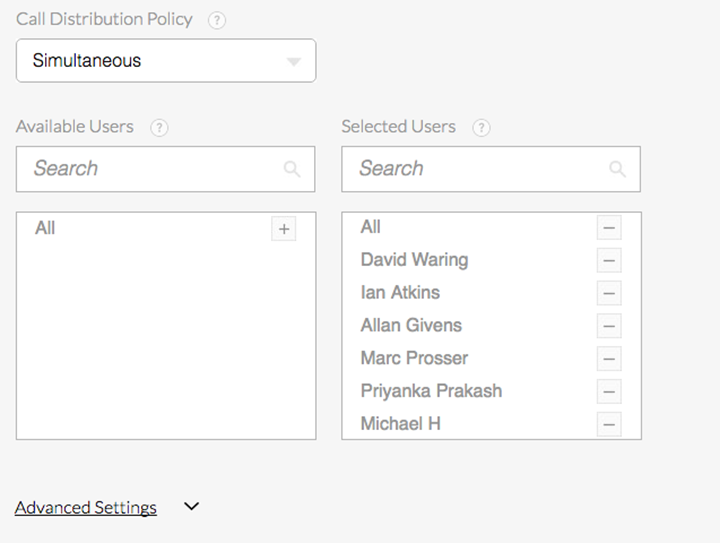 Voicemail – Every user gets their own voicemail box and it can be set up to automatically send your audio files to your email. For $3 extra per user you can have them transcribed into SMS text messages.

Online Fax – There is unlimited faxing available with all plans on Nextiva. You can use your email or a fax machine. Each extension can have its own fax – all you need to do is associate an email address with it.

Conference Calls – You can enjoy a conference call with up to 9 callers at one time. The calls can be with employees and outsiders alike and there can be more than one conference call happening at the same time. The conference calling feature is not available on the Office Pro plan.

Call Forwarding – Individual employees can setup their own call forwarding system. They can have calls redirected to their cell phones if their Nextiva number is unreachable. They can also set up call schedules which can send calls to their home number or cell phone after work hours. This is done under settings.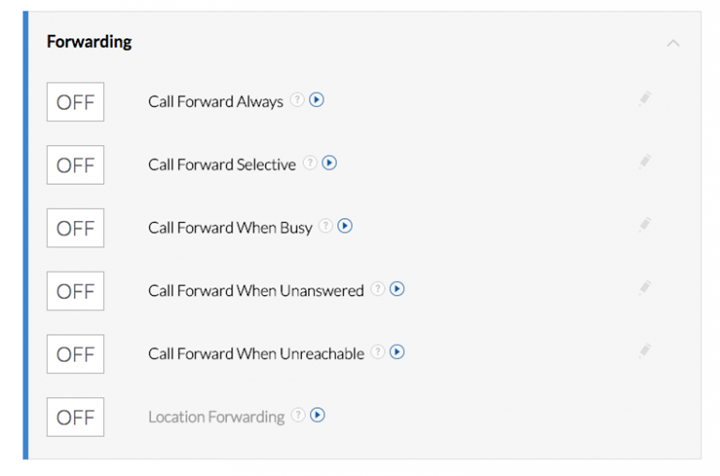 Call Recording – This feature is only available on Nextiva Office Enterprise plans and for it to be initiated, the administrator must assign a 'call recording licence' to every employee. 

Mobile App – the Nextiva mobile app is compatible with iOS, Android, and Windows Phone. It allows you to make calls from your cell through your Nextiva number. You can also avail of a lot of the features you get in the main office and you can use the 'calling pulling' feature which allows you to switch from cell to office phone without hanging up. You need to have Wi-Fi or internet access to use this feature though, and must choose the VoIP after dialing to use your office number. The call quality can be a bit less satisfactory on the mobile app, but this too is dependent on how strong your internet connection is. It is not available on the Office Pro plan
Integrations
There is a toolbar you can install to make or receive calls on Outlook, Firefox, and Internet Explorer. There are also a few official integrations available. If you have ZenDesk, you can integrate with it also and make and receive calls through this program too. 
There are different CRMs you can connect your Nextiva with through Tenfold. Salesforce, REthink, Zoho and more are all supported and can automaticall log your calls into your CRM. It saves information such as duration, who made the call, which contacts are related to the calls, and even notes. When there is an incoming call, the system will bring up all the relevant information attached to it.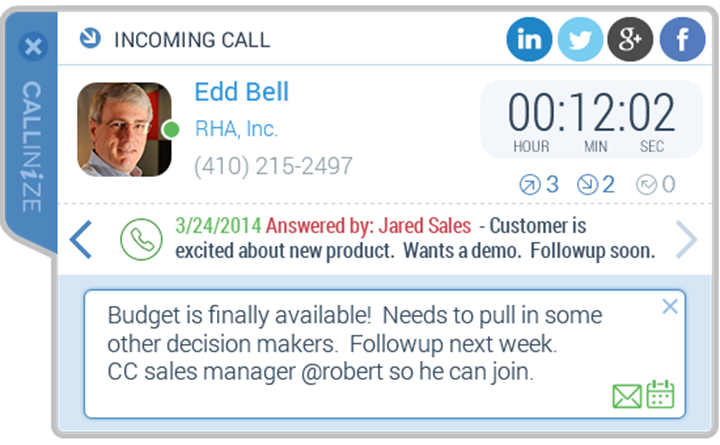 Featured Image: nextiva.com