We live in the digital age and everything is electronic. From our alarm clocks, to our newspapers, technology is pretty important. You can do anything from your phone; record your favorite shows, collect Pokemon, and now, you can even attend, and host work meetings with a few taps of your screen!
Video conferencing is an easy and affordable tool that lets you stay cozy at home, or avoid the cost of flights and travel and still get your work done. Your small business, whether it is new or 10 years old, needs to find the right technology to stay up to date and in touch so how do you find what's right for you? We've put together a list of the best business minded video conferencing service you can avail of. Check out the 6 best video conferencing solutions out there.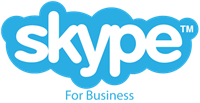 1. Skype for Business
At just $2 a month per person, Skype for Business is an efficient video conferencing solution that allows you to connect with up to 250 people at once. No means of transport? No problem! You can use Skype for Business to get that presentation delivered all from your living room. By getting Skype for Business, you can also share documents and other important files with conference participants as well as sharing computer screens so you can show powerpoints, and slideshows.
It's the perfect tool. If you've got a mobile device or a desktop, you're in business! (Pun intended) So, get calling!
Check out our full review here.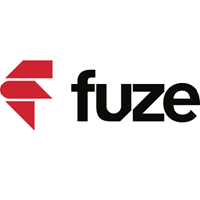 2. Fuze Pro
Fuze Pro is the video conferencing solution that lets you get the presentation you spent hours working on across to your colleagues with ease. For $8 a month, you can host a conference with up to 125 people, who can all edit, share, and makes notes of documents and presentations. If you're too sick to make it to the meeting, the host can record the meeting for you to look at later, and of course, you can do that on your phone, laptop, or even tablet devices! For an affordable small business video conferencing solution, Fuze could be your go-to! 
Check out our full review here.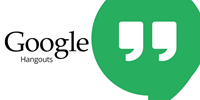 3. Google Hangouts
Google is an internet giant. Everybody knows and loves it, and for good reason. Google Hangouts is an affordable, user-friendly video conferencing solution, with a lot of free features. It's fantastic for every kind of business. There are powerful premium features like spreadsheet annotating, and editing, and calendars to suit everybody for just $5 a month per user. As an added bonus, no-one will have to change their company email address – well, there's bound to be the odd one who uses a more obscure email address, but that'll change after a Google Hangouts experience, no doubt!
Check out our full review here.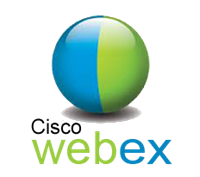 4. Cisco WebEx
When it comes to small business video conferencing solutions, Cisco, and its smaller companion, WebEx, are one of the best. At the cost of $24 per month, or $228 for a year, Cisco can get up to eight people logged onto the same conference at any one time, as well as letting participants edit, share, and draw up new and old documents. It's not a wonder that this enterprise-grade software is favoured by a number of smaller businesses around the globe. Give it a go, and you be the judge.
Check out our full review here.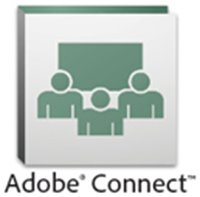 5. Adobe Connect
Adobe is a software giant. Known for its products like Photoshop, and InDesign, Adobe has done it again, and is making its way up the ranks as an efficient video conferencing service. If you're stuck somewhere, and can't make the meeting, Adobe Connect has your back. Everything you could want in video conferencing is right here. This software is incredibly user-friendly, and makes for the ultimate user experience. It's almost like you're physically present at a meeting! It has a lot of features including easy collaboration on documents, creating private video conferences to center your attention on smaller groups, and taking notes. At $500 a year, you can't go wrong with this software. Never again will you have to miss a meeting. If you've got Adobe Connect, you're set for life.
Check out our full review here.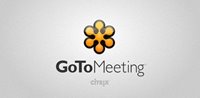 6. Citrix GoToMeeting
Citrix GoToMeeting is the last on our list of affordable video conferencing solutions, sitting at $49 per month, or $468 a year. It is a little more pricy than the other services though so you should be aware of your budget if this is the company you want to go with. You can have a meeting with up to 25 people, so if you're a bit late getting to work, catch up on your phone or on your tablet! It has never been this easy to keep in-the-know with your work meetings. If you spot a typo in the presentation that frustrates you, you can all share keyboard and mouse controls to fix that right up, and do all of the participants a favor. You can share screens, use speaker identification, and run the smoothest of meetings with this software. 
Featured Image: Thinkstock/ simonkr