Starting up a small business can be really stressful work. You've got a lot of choices to make; what bank to set up an account with, which email and internet provider to use, but among the stress, it's easy to forget about a tool that's pretty important in operating a business. A phone service! There are so many options to choose from, and so many things to consider. You're so busy, so how do you even have the time to find a phone provider for your small business, and consider everything all at once? Well, we are here to help you take at least some of that stress away. Check out our top picks for small business phone services below!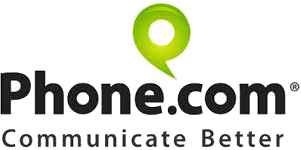 Phone.com
If you're looking for affordability, and user-friendliness, Phone.com is a classic go to for a small business phone service. This option is $159 monthly for five employees with a monthly contract, or $145 per month for on a year contract basis. It's a perfect option for you if you are making international calls. You can even purchase an international number for an additional $5 per month – just in case you wanted to save on the extra calls you make to other countries. With its cloud-powered communication system, Phone.com provides users with an easy to operate platform from which to grow their business. One of the greatest parts about Phone.com is that you can connect a lot of your devices – if not all of them – to the system, and use it as much as you please. It's a kind of software that is famed for being intuitive and easy to use.
It has a number of features that make it perfect for mobile devices, and for keeping track of all of the numbers you call in organised logs, as well as giving you a platform to check your inbox, and for people to leave messages for you, for those extra busy days when your phone lines are blowing up. Phone.com is the ideal option if you're on a budget, and it's a great VoIP business phone service if you're looking at global expansion. With the rise of smartphones, VoIP business phone services are the way of the future. With Phone.com, calls can even go out over your mobile network, so you can take your business with you in your pocket, and make changes with just a few words, and a few taps on the screen. It is a great way to establish much more credibility for your small business, and with Phone.com, it's especially affordable.
Check out our full review here.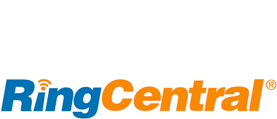 RingCentral
RingCentral is a VoIP business phone service that you'll want on your side. It's an enterprise-grade software, and it is cloud based for more efficient communication. With a large number of users, RingCentral is quite possibly one of the most trusted VoIP business phone providers, for small businesses in particular, in the USA. It is the kind of software that can reach across the globe with ease and efficiency. This one is perfect for the business owners who are just starting out and want to establish a strong customer base – so pretty much exactly what all businesses want.
RingCentral has got you covered for a number of things – from its cloud storage, to its headsets. It is a little bit more on the expensive side, at $299 on a monthly contract for five employees, or $232 per month on an annual contract. RingCentral is optimized for mobile in a way that you can check your inbox, and adjust the settings, which is absolutely perfect for the busy business person who might not always be in the office. This VoIP business phone service will give you that edge you need to cooperate and to communicate with people both domestically, and across the globe. Because it can reach so many different countries, and because it provides a toll-free number to get global access more freely, it's a fantastic choice for you to set up your small business.
Check out our full review here.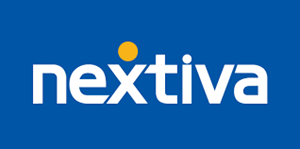 Nextivia
A number of small businesses choose Nextivia as their voip phone service. The reason? Well, it's simply one of the best to go with. It has professionally recorded greetings to make your customers feel at ease, because who doesn't want to feel welcomed when they leave messages? It also comes with advanced call management so you can make all of your calls in an orderly fashion. Oh, and did we mention you can transfer your number to Nextivia for free? That is often a selling point for a lot of small business owners. With no setup fees, Nextivia is the way of the future because it can help you keep on top of all of your customers, and always provide them with the best service and care that you, as a business owner, would pride yourself on.
This kind of software provides the kind of stability we all crave in this ever-changing digital age by its user friendly design. It is on the expensive side when it comes to VoIP business phone providers. It is $233 for five employees on a monthly contract. If you're looking for a VoIP service that's a cut above a lot of others, go for Nextivia. If you go for it, there is that chance it could be the best decision for your business. Nextivia could be the right one for you.
Check out our full review here.
Featured Image: mgraves.org